2 sierpnia 2013
Tonący nie wzywa pomocy
Do utonięć dzieci często dochodzi w obecności rodziców, którzy nie zdają sobie sprawy, że dzieje się coś złego. Osoba, która tonie zachowuje się bowiem zupełnie inaczej, niż wielu z nas to sobie wyobraża.
Ostatnio na kanale YouTube pojawiło się kilka krótkich filmów przedstawiających akcje ratunkowe na jednym z basenów.  Użytkownik, który je zamieścił podkreśla, że mają one zwrócić uwagę na bezpieczeństwo w wodzie i są prezentowane m.in. podczas szkoleń dla ratowników pokazując im przykładowe sytuacje, w których muszą szybko zareagować. Uczestnicy kursów mają za zadanie "wyłapać" odpowiedni moment, w którym należy udzielić pomocy. Sprawdźcie sami, czy potraficie dostrzec tonące dziecko w tłumie.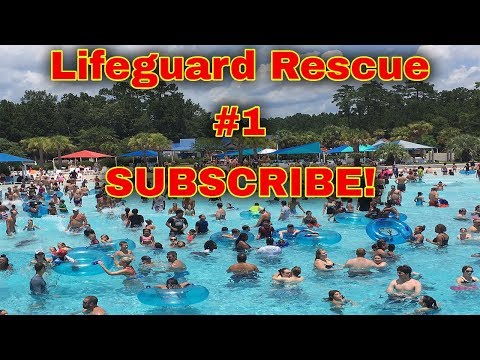 Specjaliści podkreślają, że osoba, która tonie nie woła o pomoc. Gdy tylko jej usta znajdą się nad powierzchnią wody, nabiera powietrza a nie krzyczy. Nie macha też rękami, tylko instynktownie rozpościera ramiona. Jeden z doświadczonych ratowników, Mario Vittone na swoim blogu zwraca uwagę na główne oznaki tego, że dana osoba potrzebuje natychmiastowej pomocy:
- Głowa w wodzie, usta na poziomie wody
- Głowa odchylona do tyłu, usta otwarte
- Oczy szkliste i puste, bez skupienia
- Oczy zamknięte
- Włosy opadające na czoło i oczy
- Niemożność złapania oddechu
- Tonący bezskutecznie stara się płynąć w określonym kierunku
- Brak pracy nóg, pozycja pionowa
- Próby odwrócenia się na plecy
- Tonący wygląda, jakby chciał się wspiąć po niewidocznej drabince
Oczywiście nie oznacza to, że jeżeli ktoś macha w wodzie rękami i wzywa pomocy, to jej nie potrzebuje. Pamiętajmy, że woda to żywioł, do którego trzeba mieć respekt, więc wypoczywając z dziećmi na plaży lub przy basenie cały czas powinniśmy mieć oczy dookoła głowy.
Źródło: youtube.com; mariovittone.com