14 sierpnia 2012
Bezpieczne zabawki
Bezpieczne zabawki to podstawa bezpieczeństwa naszych dzieci. Wybierając produkty dla pociech zwracajmy przede wszystkim uwagę, czy posiadają one unijny znak CE. Ponadto kupujmy w godnych zaufania źródłach, a także przestrzegajmy zasad ich użytkowania.
Co raz pojawiają się doniesienia o wycofaniu ze sprzedaży zabawek, które mogą być groźne dla naszych dzieci. A to coś się od nich odrywa, a to pomalowane są farbą z ołowiem, a to z kolei zawierają części, które mogą zranić nasze pociechy. Dlatego prawie każdy rodzic zadaje sobie pytanie, jak wybrać produkt, który bez obaw będzie mógł powierzyć swojemu maluchowi. Z pomocą przychodzi Komisja Europejska i jej kampania poświęcona bezpieczeństwu zabawek.
Certyfikat CE
Głównym kryterium decydującym o zakupie zabawki powinno być posiadanie przez nią unijnego certyfikatu CE. Takie oznakowanie powinno się znajdować w widocznym miejscu na opakowaniu lub produkcie. Jeśli go nie ma – nie kupujmy. Mimo, że znak CE nie został pomyślany jako wskazówka dla konsumentów, to stanowi jednak zobowiązanie ze strony producenta, że zabawka spełnia wszystkie wymogi bezpieczeństwa UE, należące do najostrzejszych na świecie.
Ponadto, zawsze sprawdzajmy, czy dany produkt jest odpowiedni do wieku dziecka. W szczególności zwracajmy uwagę na symbol 0-3 i ostrzeżenie "Nieodpowiednie dla dzieci w wieku poniżej 36 miesięcy". Tak oznakowana zabawka może być niebezpieczna dla tak małej pociechy – np. składać się z małych części, którymi dziecko może się udławić.
Zaufane sklepy i producenci
Zabawki kupujmy zawsze w godnych zaufania sklepach i internetowych portalach. Dbają one o jakość zabawek, które sprzedają, i zazwyczaj przyjmują zwroty. Z kolei nieuczciwi handlowcy zazwyczaj lekceważą wymagania dotyczące zdrowia i bezpieczeństwa, a ponadto mogą sprzedawać podrabiane produkty. Sprawdzajmy także dokładnie zabawki kupione w internecie, otrzymane przez dzieci jako prezent oraz takie, które były już wcześniej używane przez kogoś innego.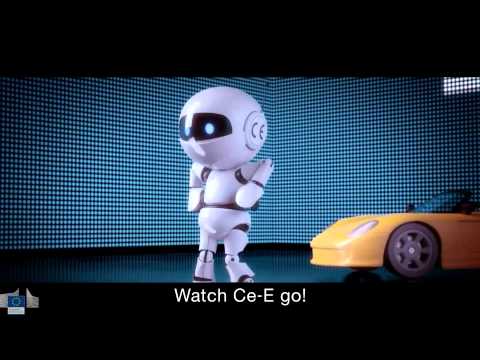 Teledysk Komisji Europejskiej poświęcony bezpieczeństwu zabawek

Zasady użytkowania
Bezpieczeństwo dziecka podczas zabawy zależy również od sposobu użytkowania poszczególnych produktów. Dlatego zawsze przestrzegajmy instrukcji właściwego montażu i użytkowania zabawki. Zwracajmy uwagę, czy dzieci bawią się nimi zgodnie z przeznaczeniem. Ważne jest również, by co jakiś czas kontrolować zabawki naszych pociech pod kątem zużycia i ewentualnych uszkodzeń, które mogłyby doprowadzić do zranienia dziecka lub w inny sposób zagrozić jego zdrowiu i bezpieczeństwu.
Źródło: Komisja Europejska