Humor
Temat dzieci to kopalnia humoru, zabawnych historii i dowcipów. Każdy superstary może je opowiadać w nieskończoność. U nas znajdziecie anegdoty i śmieszne filmiki, oczywiście dotyczące dzieci, czyli samo życie – w wesołym wydaniu.
Dwóch menedżerów rozmawia po 20-tej w biurowcu firmy:
- Ja już się zbieram do domu. Żona właśnie położyła małego spać.
- A ja jeszcze zostanę, może jeszcze wyprowadzi psa.
- Tato, Jasio wczoraj przyszedł brudny do szkoły i pani go za karę wysłała do domu!
- I co pomogło?
- Tak, dzisiaj cala klasa przyszła brudna.
Jak widać przebieranie dzieci bywa bardzo trudnym wyzwaniem
Zawsze to jakieś wytłumaczenie
- Tatusiu, czy Ocean Spokojny zawsze jest spokojny?
- Co za głupie pytanie! Czy nie możesz pytać o coś mądrzejszego?
- Mogę. Chciałbym wiedzieć, kiedy umarło Martwe Morze.
Babciu, dlaczego masz takie duże zęby?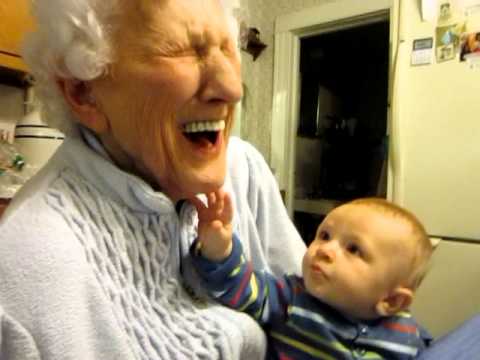 Tato, gdy na chwilę wyszedłeś do toalety postanowiliśmy pomóc Ci trochę w malowaniu pokoju:)